Members of the Legislative Team review legislative initiatives and determine if the American Academy of Ambulatory Care Nursing (AAACN) should support or not support legislation that will affect AAACN members and the practice of ambulatory care nursing.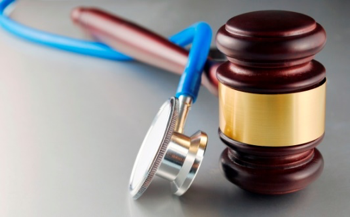 To address legislative issues, nurses must be aware of the power we have as respected professionals to influence health care policy. Our goal is to encourage nurses to take advantage of the power we have in numbers and influence to affect the shaping of health care policy and to become politically active in the legislative process.
Team Responsibilities
Review legislative information from external sources and communicate pertinent information to AAACN members via ViewPoint and the AAACN Website.
Recommend legislative priorities to the Board of Directors for AAACN involvement.
Encourage utilization of AAACN Website links to legislative websites.
Review and suggest action on nursing issues from other specialty nursing organizations.
Recommend and develop position statements on legislative issues affecting AAACN and ambulatory care patients.
Filter and process information on pertinent ambulatory care/telehealth legislative issues.
Encourage involvement in nursing legislation action groups.
The decisions made by legislators in Washington, DC, have a direct impact on nursing practice, education, and research, as well as the entire U.S. health care system. Ultimately, those decisions trickle down to how nurses like you are educated and supported, as well as how you care for your patients.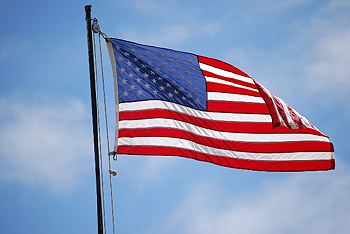 This Team, created in 2008, works hard to represent AAACN members and the ambulatory care nursing specialty. The team is a vital part of your professional association and the impact we will all make together on the future of nursing.
The Legislative Team makes recommendations for legislative priorities to the AAACN Board of Directors (BOD), develops position statements on important legislative issues that affect your practice and patients, and is a source of information for legislation that will have an influence on how ambulatory care is provided in this country.
The Legislative Team Chair and Chair-Elect are the AAACN representatives for the Nursing Community Coalition (NCC). The NCC consists of more than 60 member organizations that represent more than 1 million nurses, advanced practice registered nurses (APRNs), nurse faculty, researchers, and students. NCC's goal is advance better health for U.S. citizens through nursing care.
When there are urgent issues happening in Washington or major legislation being considered, NCC emails members a letter and background information. If a response is needed from AAACN, the Legislative Team formulates feedback and a response. If team members agree that the issue is aligned with AAACN's mission, the letter is forwarded to the BOD for final approval to sign on.
In addition to ongoing work with NCC, AAACN is also a member of the Friends of AHRQ, a voluntary coalition of more than 250 organizations that support the continued funding of the Agency for Healthcare Research and Quality. The Legislative Team Chair receives regular communication from The Friends of AHRQ about joint letters, visits, and briefings and reports key issues to the team and the AAACN BOD.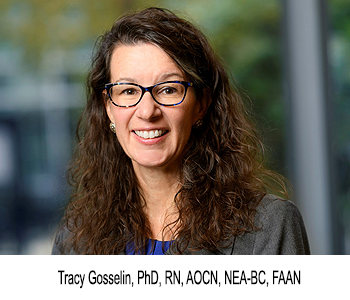 Chair
Tracy Gosselin, PhD, RN, AOCN, NEA-BC, FAAN
Chair Elect
Louise Peterson, IBCLC, MN, RN
Past Chair
Gregory Kopp, RN, MN, MHA, CENP
Team Members:
Sobha Fuller, DNP, RN-BC, NEA-BC
Toyin Lawal, MSN, RN, CCCTM
Faith Jones, MSN, RN, NEA-BC
Kae Livsey, PhD, MPH, RN
Christine Macaulay, RN, MSN, CEN
Leslie K. Morris, MSN, RN
Edtrina Moss, PhD, RN-BC, NE-BC, CLSSGB
Rebecca Newman, MS, RN, CPN
Penny Overgaard, PhD, RN, CPN
Debralee Quinn, MSN, RN-BC, CNN, CH-GCN, CCM
Kelly Rothman, MS, RN-BC, CPN
Jessica Varghese, PhD, RN
Susan Webber, RN, BSN, MSN, CPN, CEN, CPEN, TCRN
Leondra T. Weiss, MN, RN
Diane Woods, MSN, RN
Board Liaison
Eileen Esposito, DNP, RN-BC, CPHQ
We realize that many AAACN members are interested in learning how they can advocate for the nursing profession, ambulatory care nurses, or themselves. There are several ways for you to have your voice heard on Capitol Hill.
Attend the Nurse in Washington Internship (NIWI). Each year, the Nursing Organizations Alliance (NOA), of which AAACN is a member, sponsors this 3-day event. It is an educational opportunity to learn about legislation and advocacy. During the third day of the experience the attendees have an opportunity to go to Capitol Hill to meet with their Congressional representatives in the House and Senate. NOA provides NIWI scholarships annually to attend this event.
Contact your Congressional leaders personally. Your leaders have local offices, and you can schedule a meeting with them or one of their office staff members to discuss issues being considered in Washington that affect nurses.
Contact any member of the Legislative Team with questions related to current legislation or ways you can advocate for ambulatory care nurses. We are here to help, and we welcome your dedication to your nursing practice and the future.
AAACN Legislative Involvement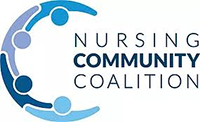 Members of the Legislative Team review legislative initiatives related to nursing practice on an ongoing basis. Through AAACN's involvement with the Nursing Community, a forum for professional nursing organizations to collaborate on a wide spectrum of healthcare and nursing issues, including practice, education, and research, the team reviews and determines if AAACN should support, or not support legislation that will affect AAACN members, and the practice of ambulatory care nursing.
AAACN has endorsed the following Nursing Community Coalition's (NCC) legislative initiatives:
---

Read all of the Recent News from the Nursing Community.
The following articles address the role of the nurse in the legislative process, how a bill becomes a law, and the basics of lobbying. Links to legislative resources are also provided.