2022 Task Force Review Provides Prologue to Enhance RN Residency White Paper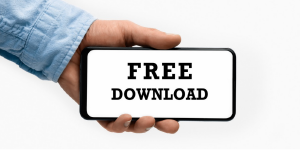 The Ambulatory Care Registered Nurse Residency White Paper was reviewed by the RN Residency White Paper Review and Update Task Force in 2022. The Task Force determined that the content of the paper is still relevant and useful, and developed a prologue to enhance the utility of the paper. The prologue, inserted into the beginning of the paper, provides guidance to any professional looking to incorporate an ambulatory care nurse residency program into their facility.
The prologue confirms the significance of the Ambulatory Care Registered Nurse Residency White Paper, as well as highlights current dilemmas of nurses working to incorporate these programs. It offers advice on how to potentially obtain funding for start-up, and provides a network of facilities that have successfully created and sustained ambulatory care nursing residency programs and have generously made themselves available to be contacted with related questions and concerns.
Ambulatory nurse residency programs are the standard for nurses to be successful in the ever-critical setting of ambulatory care. This prologue provides a current avenue for facilities to build a successful and sustainable program.
Download the Updated White Paper
Read more about the Ambulatory Care Registered Nurse Residency White Paper
---