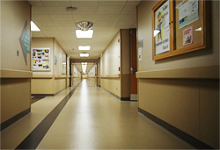 Nurses are our front line of patient care, so leading hospitals are providing them with the tools to speak up and effect real change. Health care is growing increasingly complex.
Everyone from hospitals and insurance companies to health care providers are looking for ways to improve the process and, more importantly, outcomes for patients and their families.
Leading-edge hospitals know the most direct route to enhancing patient outcomes is to invest in those closest to the patients — nurses.
---

About Health Bytes
AAACN Heath Bytes is an informative and helpful listing of hot topics, awareness, and articles that may make your life easier and more enjoyable. The Health Bytes appears in the monthly email newsletter and will also be posted on the AAACN Website.