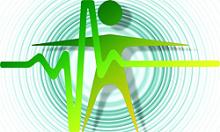 Assessing and documenting vital signs are essential tasks routinely performed by nurses and unlicensed assistive personnel (UAP).
The information gathered is useful in identifying a patient's overall health status and physiologic signs of deterioration, and can lead to early recognition and treatment of serious conditions such as sepsis.
This quality improvement project set out to increase real-time collection and documentation of vital signs data by using interfaced mobile vital signs machines. Did it succeed?
---

About Health Bytes
AAACN Heath Bytes is an informative and helpful listing of hot topics, awareness, and articles that may make your life easier and more enjoyable. The Health Bytes appears in the monthly email newsletter and will also be posted on the AAACN Website.