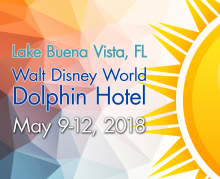 Need employer support to attend the annual conference?
We have a letter ready to submit to your Manager for nurses wishing to attend the AAACN Annual Conference.
"Dear < supervisor's name >, I would like to attend the American Academy of Ambulatory Care Nursing (AAACN) 2017 Annual Conference, May 9-12, in Lake Buena Vista, FL. This is the only conference tailored specifically to ambulatory care and telehealth nurses..."

Download our supervisor letter: DOC | PDF
---